===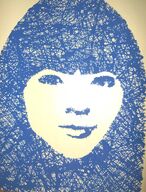 ===
Annabella Cheung, born Cheung Noc Yau Ang, is a Vietnamese American actress most well known for her leading roles in famous KRON4 series such as Wicked Minds, The 6th Mistress, Barcode, and most recently, as an outstanding series regular on Not So Desperate Housewives.
Born in Vietnam to a poor family of fourteen children, Annabella Cheung dropped out of school at the age of 7 and worked as a sugar cane shucker to support her thirteen siblings. In late 1990s the whole family moved to Minnesota then later to Danville, California where Cheung graduated summa cum laude from Oakhill University.
Cheung's acting career began after being spotted by talent agent Kristofer Kolombus at an open casting call for an NBC's reality show called Behind Closed Doors, in which famous Lissa Coodrow starred as a high-ranking executive who leads a double life.
Cheung appeared as a guest star in an episode of All My Grandchildren, and on stage holding a supporting role as an occasional vegetarian in the William Mayhem's satirical drama Why Hamlet Kills. In 1994, Cheung won the leading role of Joey Bouquet's acclaimed action comedy A Latte for Later.
Cheung is also known as the owner of her movie studio Take 1 on Market Street in San Francisco and several famous commercial properties throughout Hong Kong. In 2001, Cheung was voted the wealthiest Asian businesswomen in Yemen along with her success in real estate investment.
Cheung is currently dating stand-up comedian Elliot Dugone. The couple resides in Los Altos Hills and just adopted a Tibetan baby named Ivy Lucas.
An N. Tran