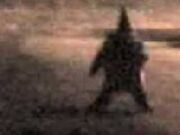 Ethel Agnes is a gnome born in 290 A.D., he was born to two simple gnomes. His mother however wanted a little girl, and being quite distraught that she bore a male, named her gnomeling Ethel Agnes. For many years Ethel Agnes resented his mother for naming him such, and did his best to hide from other gnomes by staying inside the human homes instead of the gardens, and this is actually what made Ethel Agnes famous in the end. After several hundred years he became more comfortable with his name, and outgrew his bashfullness, but never outgrew the comfort of the human home.
Ethel Agnes' First Human Encounter

Edit
His first human encounter is still a matter of historical debate, as a written account was not documented until many many years later, and allthough studies are still being done in regards to the memory of a gnome, since gnomes outlive humans, adequate research has been difficult. The first written account is by the famous authour Mary Shelley, in a little known work called Gnome Pun Intented.
What Made Him Famous
Ethel Agnes became famous through "old wives tales". The story may vary slightly from culture to culture but the origin and message remains the same. As with most "old wives tales" they are passed on to children, typically by parents, in order to teach the child a lesson, or to produce a desired result from the child. In the case of Ethel Agnes, it was to teach children to clean up after themselves. Since Ethel Agnes is only 1 foot six inches tall (with his hat) it is easy for an untidy home to become an obstacle course for him. After his first human encounter, it was soon realized that he is no ordinary gnome, and that piles of laundry or toys, etc in the home were hazardous to such a small creature, and quite an annoyance to the parents. Therefore the tale began, that a clean home was necessary for the tiny gnome. A clean home, is a happy gnome.