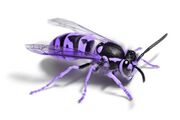 Insectkills is the insect killing program launched in 2012 that allow smartphone user to kill large number of insects by using the application on their smartphone device. This latest application was developed by Mostomum Inc and has recently been rated as the top free app list on the app store. Insectkills mostly launch in the market of Europe, United States, and South East Asia such as Malaysia, Hong Kong, Singapore, and Indonesia. It is also now available to download from App Store and Google Play for both IPhone and Android user.
The function in the application works by using a semiconductor light source, infra-red light emitting diode, with the smartphone device that has a built-in LED flash for the camera. This application has used the software called consumer digital camera in order to detect the insects in the light. First, smartphone user has to be able to detect the shadow in the light. Once insects have been detected, smartphone user can use the assistive touch as a remote on their smartphone to kill the insects within five seconds. The percentage of succeed in killing the insects by using insectkills is 99%.
Another function in the application is to prevent insects from getting closer to human. Mostomum Inc. has also developed software called Votile.Votile software provide the sound in range between 13000Hz to 4000Hz, which will affect the frequency at which the insects 'wings are beating. For the undesirable effect on insects, Votile helps restricting the insects to fly when the smartphone user has turn on the application. Many people are also using the application while they are sleeping in order to prevent from being bitten by the insects.
Community content is available under
CC-BY-SA
unless otherwise noted.