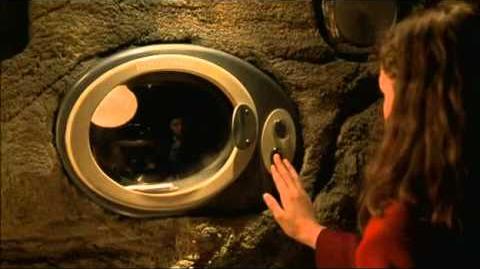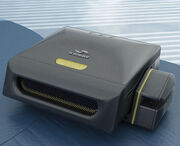 Instachow is one of the most innovative inventions of the decade. Growing widely popular and available on the market since 2011 of its first releases. It is a kitchen appliance that revolutionized microwave technology and not only heats food but creates it from practically nothing. With only the use of "food cards", which can be purchased from your local markets or convenience stores, are used to create full four course meals with just the push of a button. The Instachow utilizes a combination of electromagnetic radiation and dehydrated ingredients packed into the food cards to cook and serve complete four course meals. This is ideal for any family that lacks the time, money and even space to cook meals at home.  
The first prototype devices of Instachow were developed around 1996 by inventor Chow Lee. Lee was always fascinated by microwave technology but had some better concepts and ideas in mind in order to maximize convenience. With the help of several scientists and manufacturers, Lee first introduced the idea in a prototype which actually got filmed in the Blockbuster film Spy Kids in 2001, as seen on the video above. However, due to the fact it is just a film, the Instachow was far from being released in the market - but audiences of Spy Kids became aware of its development and its demand grew. The first prototype emitted a mere 15 megahertz, and food was frustrating either undercooked or simply unable to produce. However, within the next years of development, Lee continued to produce prototypes and found the perfect emission of 3 gigahertz as well as production of high quality "food cards", leading to the first models of Instachow. 
Principles & Design
Edit
Instachow is used widely around the world as the top 5 resource for great meals. "Food cards" are known as food packets that contained miniature, dehydrated meals that are heated and created by the Instachow in its process of heating and cooking. "Food cards" are easy to find and inexpensive; different "food card" manufacturers vary on its quality and taste. Most chain restaurants, fast food restaurants and other traditional meals can be easily found in its "food card" home for your convenience. The Instachow can prepare its meal in several different ways, depending on the model. Older models will take food cards directly just like in the Spy Kids clip, but the Brainwave Instachow, shown above, takes food cards as a "swipe"; the "food card" will dispense its contents inside the Instachow and will produce its meals within seconds. The Instachow is designed for complete convenience and versatility and is ideal for anyone on a tight schedule and budget. 
Community content is available under
CC-BY-SA
unless otherwise noted.