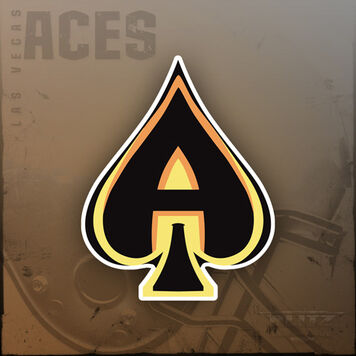 LAS VEGAS ACES
The Las Vegas Aces are the American professional basketball team that is based in Las Vegas, Nevada. They are part of the Desert Division of the Western Conference in the National Basketball Association (NBA). The team was established in 1955 under the AA league, where the franchise won three championships throughout the 57'-60' seasons. In 1962 before the start of another AA league season owner Mike Bebowski decided to move the franchise into the NBA. The team has played all its home games at Sin City Arena since the birth of the franchise, with the exception of a one-year leave where they played in Reno, Nevada when the Sin City Arena was being remodeled.
1962-1967: Unstoppable Era
After remodeling was finished in Las Vegas, the Aces were ready to make their mark on the NBA. Coach Earl Echo and his team lead by Jordan Michael set a goal to prove that they can be the best team in the league and they did in a big way. Starting the 1962-1963 season the Aces broke the record of the most consecutive games won by a single team in a season (30). This was the first the NBA saw the offense created by Coach Earl Echo that made them unstoppable in the AA league. Astonished by the success fans began to realize the Aces determination to bring home a championship. They soon came to realize that the winning streak was historical. During the first five seasons in the NBA league Coach Echo lead the Aces to five straight NBA championships. This accomplishment forever deemed the 1962-1967 seasons Las Vegas Aces team to be the best franchise team in sports history.
Created By: John Gomez for Comm 100W