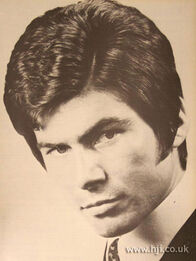 Charles "The Night Watcher" Williams (January 26, 1943 - August 28, 1988), was an American serial killer during the 1970's who murdered numerous young men and women in Wisconsin, Michigan. Williams is the most prolific serial killer known in history due to his massive killing spree. Police forces around the nation were overwhelmed with the countless murders that were happening in Wisconsin. Local authorities worked with the FBI to solve the murders and eventually found Williams. After several trials, Williams was sentenced to death by electrocution in 1986.

Williams was born in Wisconsin, Michigan on January 26, 1943 in small farm. During his birth, Williams's mother had complications and died during childbirth leaving his father alone to take care of him. In his early childhood, Williams was often beaten by his father. At the age of 10 Williams was beaten so severely that he suffered brain damage. His disability became very difficult for Williams when he was growing up. Williams was frequently bullied especially during his teenage years. Many described Williams as a loaner and social incompetent.

Williams's first victim was Josephine Mares, a 16 year old classmate of Williams. In 1972, Mare's body was found brutally dismembered. Throughout the years, Williams killed more than 32 young teenagers within the ages of 14-18. Williams gained his nickname "The Night Watcher" since he would stalk his victims at night. He continued murdering for two years until detectives arrested Williams for suspicion. In 1988, Williams died in the electric chair after being in death row for two years.