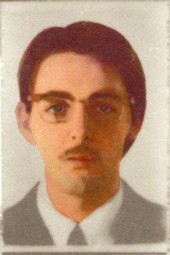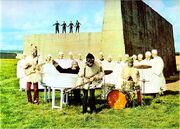 William Campbell Shears aka Billy Shears was an American country guitarist who was born in Shreveport, Louisiana on September 16th, 1940. Colonel Tom Parker, Elvis Presley's manager, discovered Shears on a talent scouting trip to Shreveport in 1958 after Elvis had been drafted in the Army. Shears was then put on the road in a variety of bands that toured the 'Chitlin Circuit'.
The American teen magazine Teen Beat and Dick Clark of the TV show "American Bandstand" held a contest for Beatle look-a-likes In 1965. No winners were announced, because this was done under the auspices of Brian Epstein, who was in search of Beatle stand ins for security purposes.
Colonel Tom Parker noticed a similarity in looks and immediately pitched Shears to Epstein as a Paul McCartney stand in.
Shears began working as a security double in 1966, along with doubles for Lennon, Harrison and Starr.
In 1966, Shears also did a short stint on a popular children's program, "Captain Space and Solar Sue" where he portrayed Astronaut Billy opposite Captain Space The Cat and his partner, Solar Sue. Not wishing to play second fiddle to a cat, Shears left the series after 3 episodes.  
Paul McCartney's Mini Cooper was involved in a fatal accident on the M1 motorway outside London on November 9th, 1966.
Brian Epstein is then said to have bribed police and journalists to keep the crash under wraps, before persuading the remaining Beatles to stay together and accept a double as a replacement. William Campbell Shears became that replacement.
Paul's death explained why the band stopped touring in 1966, as well as started growing beards, making it easier to disguise the necessary plastic surgery an imposter would have needed.