William Shears Campbell aka Billy Shears is a Canadian man born to a Scottish family of sheep shearers who immigrated to America in 1940.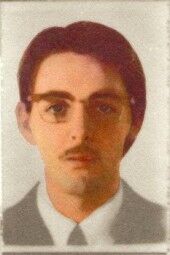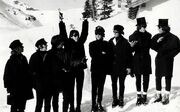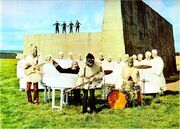 The American teen magazine Teen Beat and Dick Clark of the TV show "American Bandstand" held a contest for Beatle look-a-likes In 1965. No winners were announced, because this was done under the auspices of Brian Epstein, who was in search of Beatle stand ins for security purposes.
Colonel Tom Parker noticed a similarity in looks and immediately pitched Shears to Epstein as a Paul McCartney stand in.
Campbell began working as a security double in 1966, along with doubles for John Lennon, George Harrison and Ringo Starr.
Paul McCartney's Mini Cooper was involved in a fatal accident on the M1 motorway outside London on November 9th, 1966, after he stormed out of EMI Recording Studios during the recording sessions for an album titled Smile due to having an argument with his fellow bandmates and proceeded to drive off into the night on the way to a friend's house after taking a few drinks. This is because he picked up a young hitchhiker named Rita, who after recognizing her famous driver, jumped all over him, causing the accident.
Brian Epstein then bribed police and journalists to keep the crash under wraps, before persuading the remaining Beatles to stay together and accept a double as a replacement. William Shears Campbell became that replacement.
Paul's death explained why the band stopped touring in 1966, as well as started growing beards, making it easier to disguise the necessary plastic surgery an imposter would have needed. However, due to feeling guilty about the deception, the Beatles placed clues to the truth throughout their later albums in order to tip off their fans, which successfully led to Paul's death being reported, which was a major factor for the Beatles' breakup in 1970, along with Lennon, not wanting to turn things sour with Yoko, leaving the band as a result of a growing romantic attraction to the man who looked so much like his late best friend.
Campbell still performs under the name Paul McCartney today.